About 90% of support email I was getting were requests for the ability to export data from Blood Pressure app. So here comes version 1.1 with a spreadsheet file (CSV format) being the first option for exporting your records. The update has already been approved and is available on the App Store right now. Export functionality is accessible from person's profile screen in settings. When you tap the Export Records button – options screen shown below is presented to you.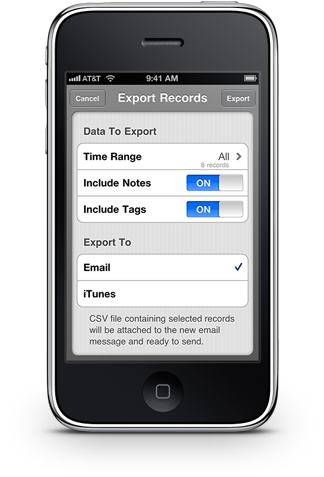 As you can see, there is ability to choose relevant time period, to include or skip notes and tags in exported file, and there are two approaches for getting CSV file out: email and iTunes File Sharing. If you choose to export to iTunes, you will need to connect your device to computer using USB cord afterwards, select the device in iTunes sidebar and then navigate to Apps > File Sharing. You will find Blood Pressure app listed there and you will be able to copy your just exported spreadsheet to your computer.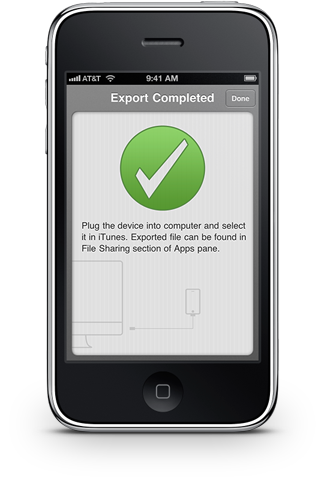 There you have it. Double click the exported CSV file to open it in Numbers or Excel.