The main feature of 1.4 update is, of course, an optimization for taller screens of iPhone 5 and the new generation of iPod touch. I should admit, before starting to work on an update, I was a bit concerned, because Blood Pressure with its completely custom user interface was designed for the exact screen size of all the previous iPhones. But actually, app ended up adopting itself quite easily. UI elements got a bit more space to breath – that's especially noticeable around statistics field. Chart component got taller, improving its vertical readability. Just take a look: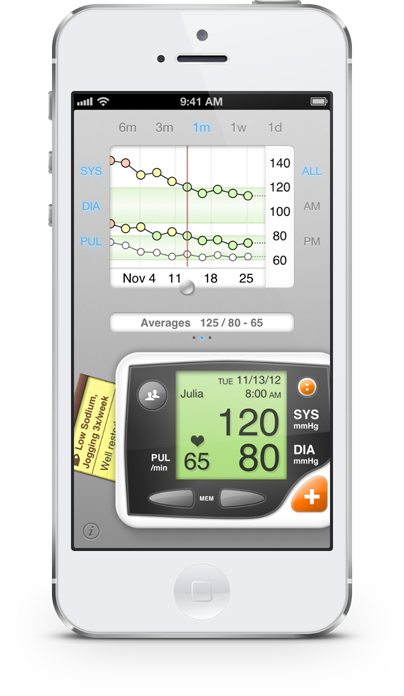 If you are sticking with an earlier-generation device for now, the changes in 1.4 will be quite subtle: there are some UI tweaks here and there, color scheme changed a little, also the app icon got a slight refresh.
One more thing to notice: the app starts requiring iOS 5 or later. And that means iPhone 3G and iPod touch 2nd generation and earlier are not supported anymore.
Anyway, I hope you will like this new version. Update and enjoy!