Hello and welcome to the blog! Chances are high that you are hearing first time about Codulis. So, what is this all about? In short, the mission is to build top quality apps with interesting user interfaces that are joy to use. Visual design, usability and overall user experience are the top priority – mainly because I just love doing this stuff so much!
I'm about to release my first iPhone app, which – as you are probably already guessing from the title of the blog post – belongs to medical category. It's a "diary" for tracking blood pressure measurements taken at home using your regular blood pressure monitor. After months of working on details, polishing and tuning, Blood Pressure app is almost ready to ship. And "almost" means you now have a chance to get hands on the beta version.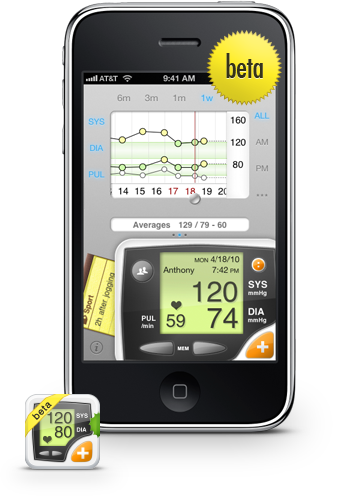 Here are several simple criteria to meet before joining the beta testing:
You have basic experience in iPhone app testing, meaning you know what UDID is and how to install Ad Hoc distributions of apps.
You have a device with 3.1 or later version of iPhone OS installed.
You have basic understanding of what blood pressure tracking is about (if you keep eye on your blood pressure yourself, if you have tried similar apps or services – that would be great).
So, if you're interested in being a beta tester, drop me an email. Mention what kind of device you own, leave its UDID number and give a sentence about what motivates you to participate.
Looking forward to your feedback!