One more new thing in 1.3 release of Blood Pressure app is a Lite version. It was hanging in Apple's review queue a bit longer, so I didn't mention it in previous post. But starting today, Lite version becomes available on the App Store as a free download.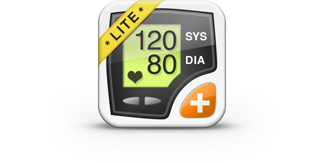 Feature-wise, the Lite version is identical to the full version of Blood Pressure. The only difference is the limit on storage: free version allows to save only 10 blood pressure records per person. After reaching the limit, one may buy the full version of an app and effortlessly migrate all the data collected in Lite version.
I hope now – with "financial risk" removed from the equation – a lot more people will be willing to give the app a try. And that's a win-win for both sides: potential customers and my indie business.